Iris Vermeren makes the important point in her article that you need to be clear about your learning strategy and goals if you're going to get the most out of your LMS. Sounds simplistic, doesn't it? It's a no-brainer that an understanding of effective governance of your Learning Management System (LMS) is vital for creating impact with your platform.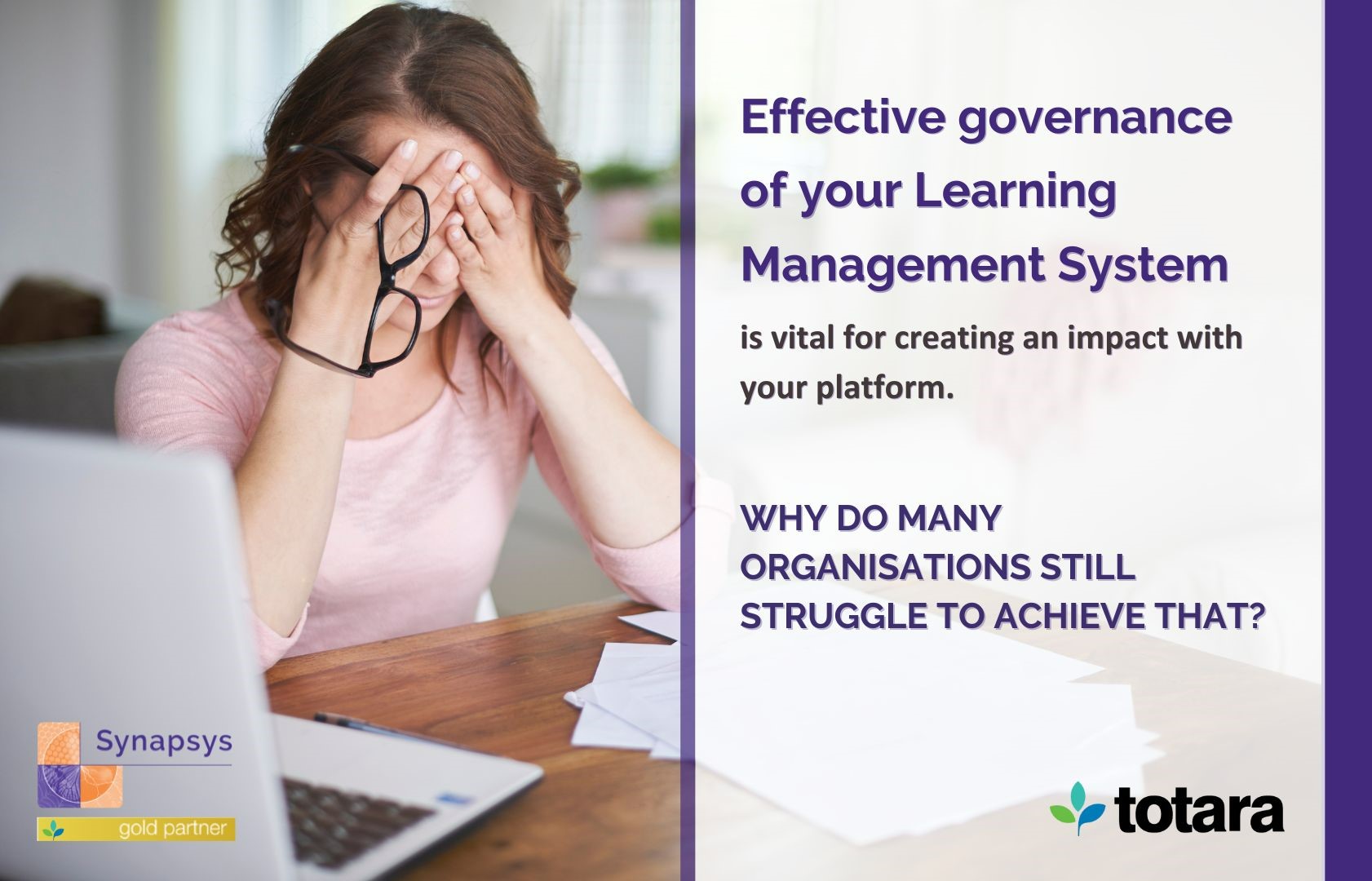 So why do so many organisations struggle to do this?
Even worse, many organisations don't even take the first step of putting the systems and tools in place to develop their teams – at a time when tight labour markets and massive change mean your team's skills are your number one key to success.  
We hear a range of concerns – time constraints, lack of capacity, the tight economic climate, unclear benefits from investment in learning… Wait a minute – these are all symptoms of the lack of a clear strategy in the first place. 
The excuse that the cost of investing in learning is prohibitive simply can't be justified anymore. It's no longer the case that a full Learning and Development Team is needed to deliver value. Pre-packaged content, AI generated learning and smart platforms and systems have seen the per-head cost of delivering learning drop markedly. 
Synapsys is a premier strategic partner in optimising LMS expertise.
We collaborate closely with a diverse range of clients, spanning long-term technology strategies and roadmaps to providing hands-on guidance for seamless configuration and day-to-day support. 
Let's work together to get your learning strategy right, and to deliver cost-effective and impactful learning.
Connect with us
today and discover how we turn LMS potential into palpable success.