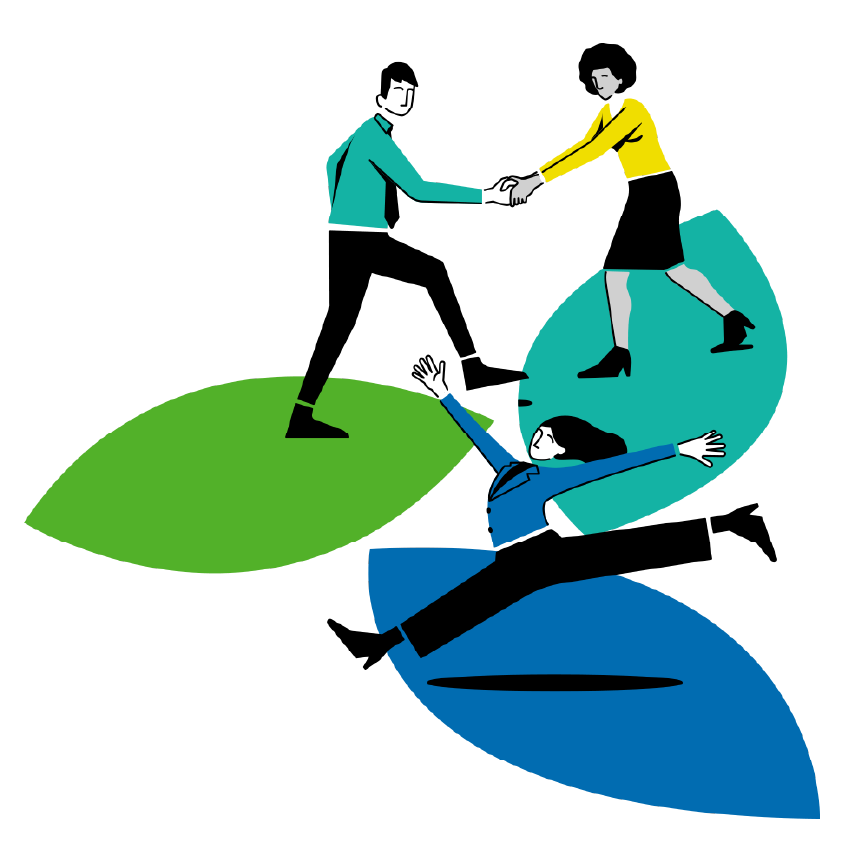 Picture the scene: you're jumping online to complete a quick training module. You sign in to your emails to double check which course your manager recommended. You then log out, and log into your learning management system to take the course. After the course, you still have questions, so you email a colleague to ask for clarification. After a few hours, the colleague you emailed says that they don't know much about the topic, and suggest several other people you could try contacting.
Sounds like a lot of hassle, right? Well, the good news is that it doesn't have to be like this. Switching from multiple, disparate systems and processes to a single integrated platform is the way to go – it'll save you time and money and help your people reach the answers they need much faster.
What is a Talent Experience Platform?
As you'll know, we're already big advocates of Totara Learn, the flexible LMS. That's why we're very excited about the launch of Totara's Talent Experience Platform, which supports Totara Learn with a brand-new learning experience platform (LXP), Totara Engage, and agile performance management system, Totara Perform.
Put simply, the Talent Experience Platform is the combination of these systems. You can choose which systems you use – you're not obliged to use the full platform, but equally you can turn the different systems on or off as and when you decide you need them in your talent mix. For example, you may decide to start with Totara Learn, and then add informal learning and collaboration to your blend with Totara Engage, and add Totara Perform at a later date.
How is it different to my Totara Learn solution?
While Totara Learn can do a lot, it's first and foremost a learning management system. Most organizations use their LMS to host formal e-learning courses, resources and videos, and the system can track and monitor usage to ensure everyone is on track with their learning.
The Talent Experience Platform further enhances the talent experience, supplementing formal learning opportunities with peer-to-peer learning, knowledge sharing and collaboration, as well as performance management ranging from traditional annual appraisals to monthly informal check-ins, and everything in between.
Using multiple systems within the platform significantly accelerates your ability to deliver great learning, engage your people and boost performance across the organization, and takes the talent experience beyond purely formal learning.
Won't having multiple systems just confuse people?
Absolutely not! In fact, the great part is that your people will never know they're moving between systems. Once the different systems comprising the Talent Experience Platform are "switched on," your people will move seamlessly between them without even realizing. They can move from an e-learning course in the LMS to a collaborative discussion in the LXP, and then check on their goals in the performance management system in a single session without having to leave the platform.
Having a single Talent Experience Platform also does away with the need for multiple logins and passwords. Your people will only need one set of login credentials for a stress-free single sign-on experience, making it much easier for your people to fully engage with your platform.
The beauty of an open Talent Experience Platform like Totara is that it also integrates with your other systems. You can use extensions, plugins and APIs to ensure that it slides easily into your wider technology ecosystem, meaning there are virtually no barriers to getting started.
How might my Talent Experience Platform work?
Let's take a look at an example.
Jenny is the Head of HR at a global hospitality organization. Owing to new health and safety regulations, she needs to ensure that the global staff receives training to get up to speed with the new regulations as quickly as possible.
Jenny's team uploads an e-learning course to the LMS, supplemented by on-the-job checklists and videos demonstrating activities such as correct handwashing technique and enhanced cleaning methods. They then create a health and safety collaborative workspace on the LXP, where team members can share additional resources they've found and ask questions of their colleagues. During team members' monthly check-ins with their managers, managers can check that they have completed the relevant training, and mark them as competent in the performance management system.
Learn more about what a talent experience platform is and how it differs from a learning or talent management system
How do I get started?
We're glad you asked! To find how to consolidate your learning, engagement and performance efforts into a single integrated platform, contact us today to find out how we can help you enhance your ecosystem with Totara's Talent Experience Platform.