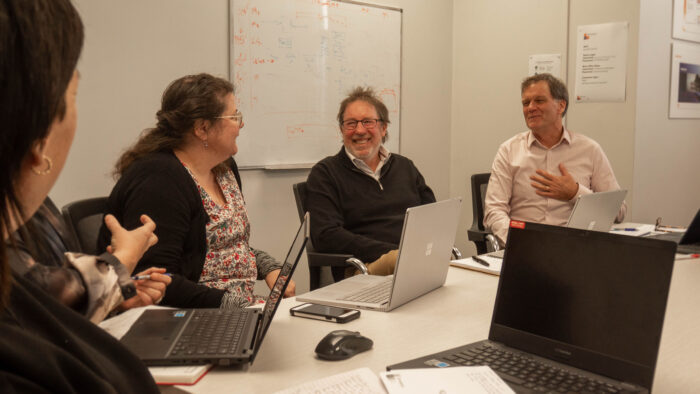 It's fascinating to see how organisations are responding differently to the challenge of exploring their relationship with Te Ao Māori.
Interest in Te Reo Māori is palpable, and there is a growing recognition that Tikanga Māori is an important demonstration of a commitment to recognising diversity – being inclusive. More and more though we are seeing the conversation going deeper. Recognising that each person in an organisation has their own relationship to form, and that an organisation 'making progress' is as much about the people in it making sense of their own personal world.
All of which is about consciousness, engagement, inclusion. They are critical, but they do not guarantee action for change.
Synapsys is on this journey. Actually, we discovered early on that with the right partnerships, we are capable of acting for meaningful change. We're proud that we've influenced national change programmes to incorporate aspects of Te Ao Māori through things such as pūrākau that bring a more holistic lens. We see important opportunities to kōrero on how learning design capabilities and processes can draw on Mātauranga Māori.
And we recognise we have much to learn ourselves. We recently spent time thinking about Synapsys' whakapapa, and what that means for our values. We've always thought about our mission, vision and values each year. What I find fascinating, is that thinking in this new way brought us to seeing what we stand for in a way that we never achieved in nearly 20 years of more mainstream corporate approaches. This is reflected in the refresh to our website.
This to me is what is really exciting. That through understanding different worlds we end up in a better place. We can solve problems that it feels like have been around for a very long time.
Phil Garing, Managing Director of Synapsys NZ