Sometimes it seems as though every expert has their own recipe for what a good learning solution looks like! At Synapsys we base our designs on research about what works for actual adult learners. 
The Synapsys Learning Activity Model – SLAM – brings together concepts from Gagné's 9 events of instruction, Knowles' principles of andragogy, Mezirow's concept of transformative learning, Merrill's first principles of instruction, and Kolb's experiential learning model with principles around cognitive load, spaced repetition, and plain language.  The blending process of these approaches is based on nearly 20 years of experience.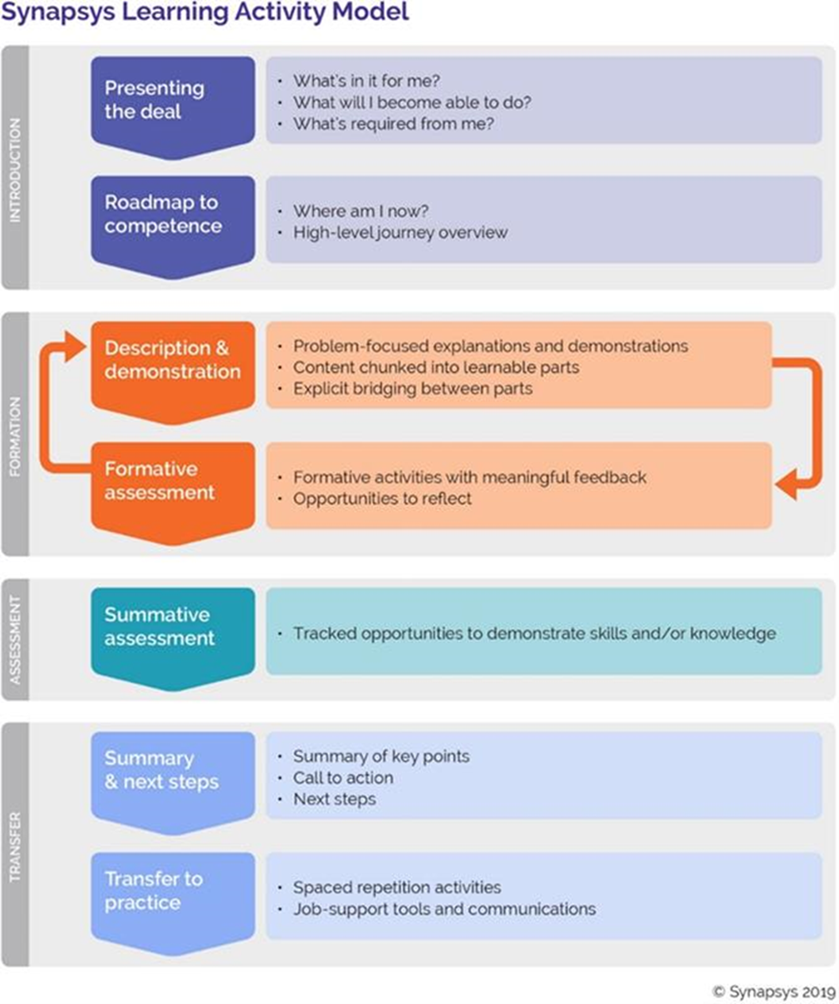 We use this model as a design tool so we can be sure that the solutions we offer have a solid grounding in research on what actually works in practice, for adult learners in the workplace. 
By checking our designs against this model, we can make sure that learners are set up for a successful learning experience. 
Thinking about improving your training programme? Contact us to discuss how SLAM can add value.