Change happens when people get

it

 
This is the fourth article in the series on ensuring your technology projects deliver the change and business value they are supposed to.  
Read the first article here "Using learning to make technology projects stick"
Read the second article here "Vision, what vision?"
Read the third article here "Change starts when the programme starts"
The barriers to change actually bedding down are well documented. It's not like we don't know the problems to be addressed. A lack of clear strategic vision at a leadership level, poor manager support, and mixed messaging breeds uncertainty, fear and resistance. Lack of investment in post go-live support results in poor uptake or execution. Where we've seen projects succeed, it's because these issues are directly tackled in the learning experience itself. Here's some practical suggestions on how to design your learning experiences.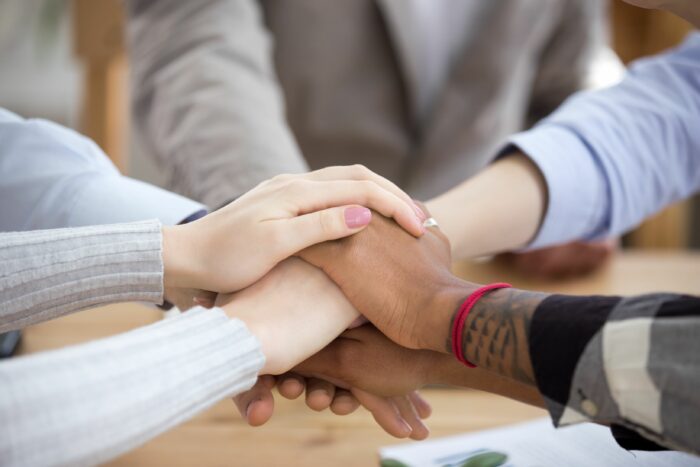 Explain the benefit to the organization. In our experience, people do actually care about organizational success; they want to know that all this change and upheaval is going to be worth it for the organization. If the business rationale is not clear, if the benefits are not articulated, uncertainty is likely to be a block. The vacuum will be filled with personal opinions. Don't underestimate the importance of telling the story.

 

Explain the benefits to the learners. Be explicit. If it's going to save them time, explain how. If it's going to involve some frustration, tell them that too. Change happens faster in an environment of trust. Build trust by being real.

 

People also want to know what it means for them,

as people

. What's changing around them? Where do they fit in? Will they work with the same people? If none of the above is changing, tell them that too.    

 

Design training around role/processes not software structures. People will retain stuff when they can see why, and for software rollouts, the 'why' is the business process they're executing, not the navigation structure.

 

Don't overload with long complex processes; break down into manageable chunks and provide opportunity for repetition and support.

 

Design learning for measurement. Whatever the behaviours or KPIs are that signal success, make these the curriculum that you train against. Avoid theory, teach practice.

 
Contact us to discuss how these lessons can be applied to your transformation programme. 
Author: Phil Garing is Managing Director of Synapsys N.Z. Ltd. and leads strategic consulting services